Welcome to
eNexia
---
The New Kingdom of the Winds
Download Now (Free to play!)
---
About eNexia
---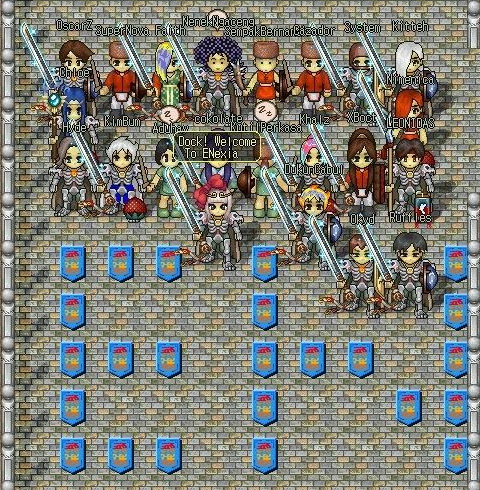 ---
eNexia is the 2D isometric MMORPG with cute anime style character, the story was based on ancient Korean Mythology
Enjoy the wonderful community, with many quest and vast world to visit, Buya, Gungnae, Mythic, Sabana, Japan, Trowulan and many more other places. Beside the usual hunt and grind there are many ways to get experience for your character, Such as Mini Games and Civil War. Currently we have four mini games event that started every hour, The classic Elixir war, Water Sumo, Snowball fight and Carnage All of those minigames event are fully automatic without needing a host.

The best part is you don't need a single penny to enjoy all of this contents, So what are you waiting for? head over the download page and start creating your first character and get the first wonderful nexia experience ever.